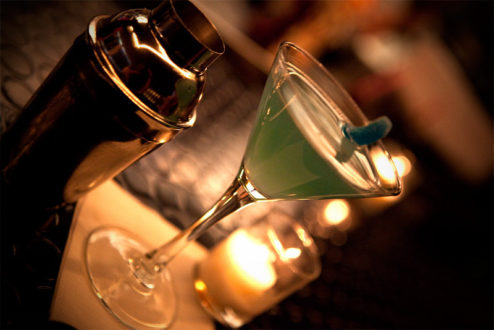 The Continental Restaurant & Martini Bar, Philadelphia.
(Yes, that's a Pocky stick)
I wish I could comment on the food at The Continental, but sadly (or awesomely), I only stayed for the drinks… I don't usually care much for the "ambiance" of a restaurant or bar, but I must say the decor was fabulous. Shag carpet on the ceiling? Suspended swing chairs? Yes please.